the convertible sofa bed Frendi simple as a good night
With its all-wood frame, FRENDI is a modern version of the traditional wooden sofa bed. It easily opens onto rails to make a bed for two overnight guests.
A mattress, pillows and blanket serve as padding in the leather-trimmed bolster cushions of the sofa. The bed lines are easy to remove for use and put away in pillows. The idea and purpose of the whole design is to create a practical, easy to use and comfortable sofa bed for sitting and sleeping. The appearance is light and fits small rooms and interiors. However, it doesn't look like a sofa bed at all!
FRENDI belongs to the concept of the designer called Tapio Anttila Collection.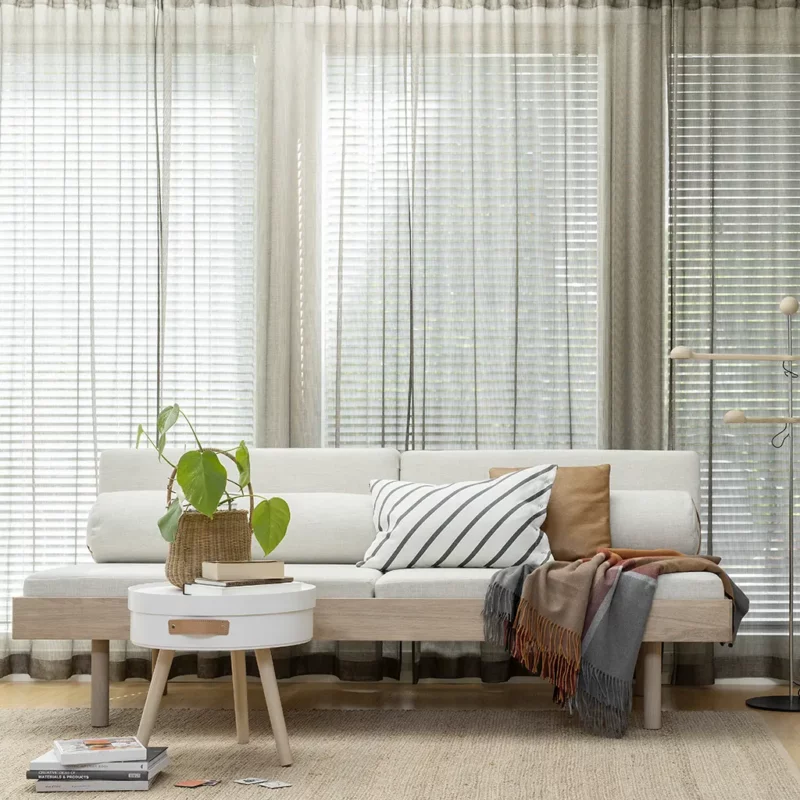 don't lose the comfort of your convertible sofa!
COATING
Removable covers, dry cleaning of fabrics. Back cushions with leather details. Duvet, pillows and mattress topper available inside the back cushions. Everything is included in the price.
FRAMEWORK
Oak natural color, white oiled. Back in birch veneer with oak surface. Padding in foam and polyester fiber.
FEET
Slatted oak legs.
FUNCTION
Traditional wooden sofa bed with quality sliding mechanism.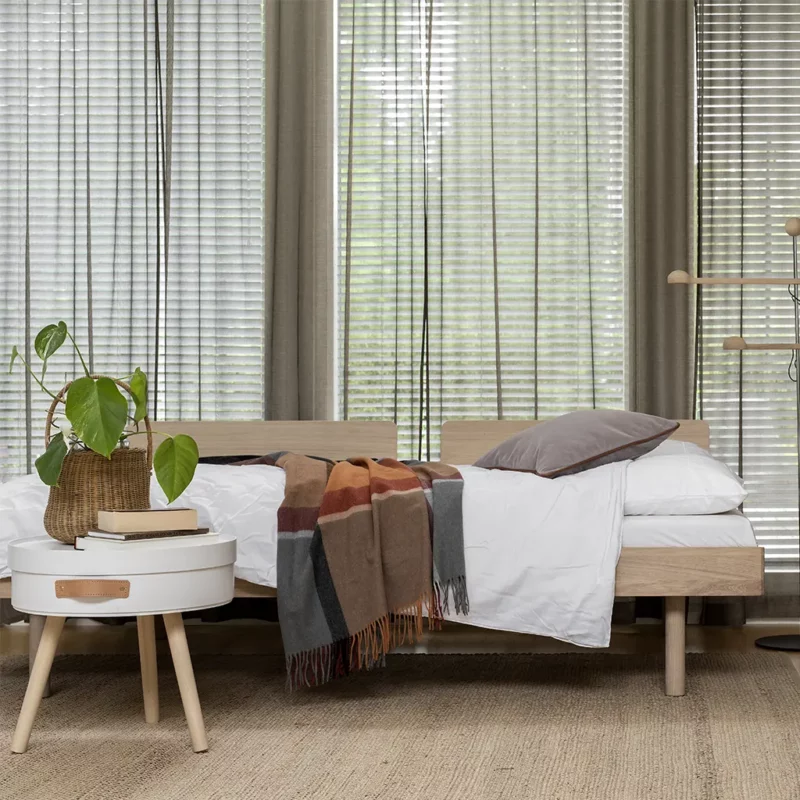 Dimensions
WIDTH
204 cm
HEIGHT
80 cm
DEPTH
95 cm
SEAT HEIGHT
45 cm
LEG HEIGHT
25 cm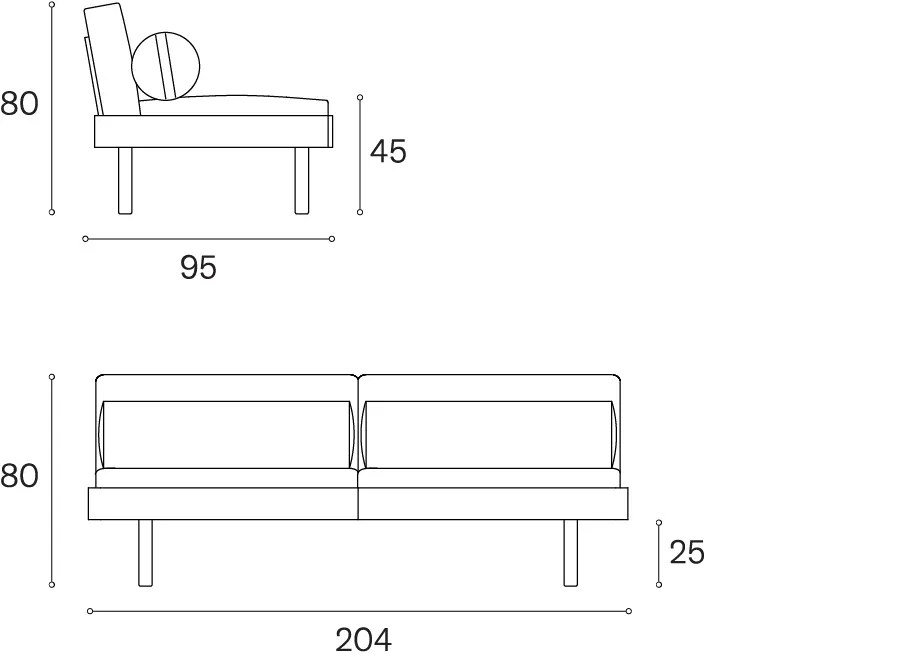 How to choose your sofa bed?
The convertible sofa is a clever piece of furniture combining practicality and design. Do you want to use it daily or occasionally? The choice of the sofa bed should be considered and take several criteria into consideration. Do you want to use the sofa as a daily seating area? Do you want to use it for sleeping every day or once in a while? In which rooms of your interior will it be used?
We reveal a lot of tips in our newsletters. Don't hesitate to sign up for the latest trends.
Also discover Tablebed, a table that turns into a bed!